At Izaguirre Law Firm we find the best options to solve your immigration problems.
No matter where we're from, we're all the same.
If your case can't wait, please call us:
Immigration lawyer near me, Izaguirre Law Firm
Izaguirre Law Firm is an immigration law firm in Colorado, Springs.
It was founded in 2010 by Stephanie Izaguirre to present a welcoming face to all immigrants in our community. We focus on humanitarian and family immigration cases.
At Izaguirre Law Firm we assist those who have faced cases of domestic violence, human trafficking, as well as legal guardianship for unaccompanied immigrant children. In addition, we help families to reunite and legally live in the United States, including foreign relatives of US citizens or permanent residents.
Additionally, we handle the deportation process in immigration courts, seeking to avoid deportations when necessary.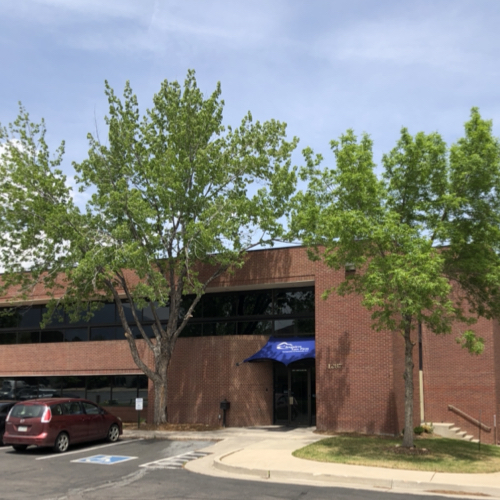 Immigration attorney near me
Izaguirre Law Firm is located in a building that houses other immigrant-focused businesses, such as translation services, tax preparation, and mental health services. Immigrants have built and will continue to build this country, we are proud to have neighbors who believe in this too.
Deportation case testimony
"In 2017 I was in deportation proceedings, but thanks to Izaguirre Law Firm, my family can sleep peacefully today."
Colorado immigration attorney
We trust our clients to share intimate details of their lives, and our clients trust us to be creative and smart in our fight for them.
We are always honest with our clients about what is happening and what to expect.
Everyone in our office is dedicated to social justice for the immigrants in our community.
Most of our staff have been through the immigration process – either themselves or with a family member.  We really understand both how scary this process can be and how much is at stake.
Our collective experience and knowledge about immigration is put to work for our clients every single day.
Our clients are our passion, and we work hard to do right by them.
The experiences of immigrants are varied, difficult and inspiring. We hope to be part of your success story.
Meet the Izaguirre legal team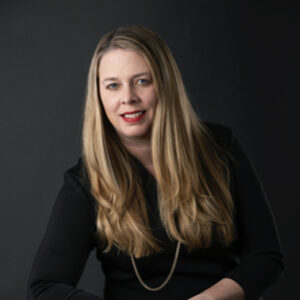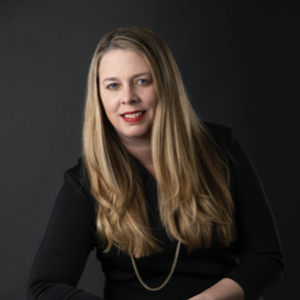 "One thing that all immigrants have in common is that they've left behind the world they knew and have made a new home for themselves here.  That's not an easy thing to do and I really admire the determination and hard work necessary to make that happen."  
Stephanie Izaguirre, Principal, first became interested in Immigration Law in 2001 while working at the U.S. Consulate in Rio de Janeiro. She graduated from law school at the University of Denver in 2005 and passed the North Carolina bar. While in law school, Stephanie was an intern at the Rocky Mountain Immigrant Advocacy Network (RMIAN) and a semester working as part of the law school's immigration law clinic representing asylum clients. From there, Stephanie worked as an adjudications officer for U.S. Citizenship and Immigration Services in San Juan, Puerto Rico. After leaving USCIS and working with a private law firm in San Juan, Stephanie returned to Colorado Springs, passed the Colorado Bar, and opened the Izaguirre Law Firm in October 2010.
"Working at Izaguirre Law Firm gives me complete satisfaction because I can help people in need. I come from an immigrant family and I identify my self with our clients, I always try to have a family and warm face for them."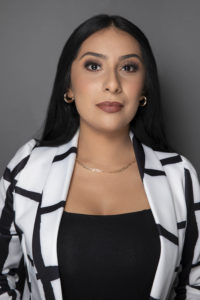 Roxanna joined Izaguirre Law Firm in March 2022 as a receptionist. With over 6 years of experience in medical customer service, a sense of urgency and high organization, Rox will welcome you into the office and resolve your concerns in a warm and effective manner.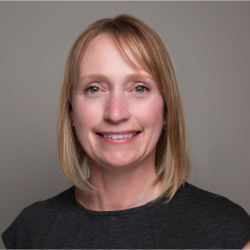 "I have had the unique experience of living outside the United States and seeing the immigrant experience from a global perspective. The bravery, resiliency and tenacity of immigrants is something I admire and look forward to serving the immigrant clients at Izaguirre Law Firm."
Jennifer DeVanna joined Izaguirre Law Firm in 2021. Jenny graduated in 1999 from Westminster College with a BA in Sociology/Criminal Justice and in 2003 with an Associate's degree in Paralegal Studies. She specializes in probate matters including Special Immigrant Juvenile Status proceedings. With an eye for detail and strong organizational skills, Jenny is committed to completing work for her cases quickly and effectively.
"As an immigrant myself, I personally know all the feelings and emotions that come with immigration processes. I see my story and my family's story in each of our clients. I am grateful to have the opportunity to help my fellow immigrant community through my work at Izaguirre Law Firm. "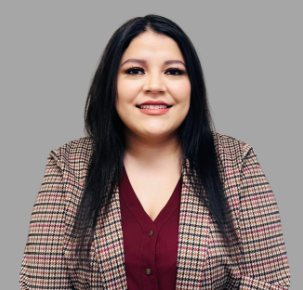 Melissa joined Izaguirre Law Firm in 2022. She has her Associate's degree in Criminal Justice as well as her BA in Criminal Justice with an emphasis in Law. She is currently working towards receiving her Master's in Law with a focus in Immigration Law. With an eyes for detail and great organizational skills, Melissa helps with contract signing, filling out USCIS forms, DACA/EAD renewal, and Special Immigrant Juvenile Status proceedings.
Meet the Izaguirre Law Firm's Mexico office
Translator & Paralegal Assistant
"It makes me feel very good to know that with my work I can help many families to reunite after a long time, families that were separated not by decision but by the need to seek a better life and to achieve a dream, my greatest respect and admiration to all of them. I love to be part of their immigration story."
Brandon started working at Izaguirre Law Firm in July 2018 as a translator, he has a background in finance and within the firm he has been performing different activities such as translations, filling out forms, and administrative building assistant. He is  paralegal assistant also in charge of collections and customer service supporter. 
"It has been incredible to be the link between the clients and the firm, because not only we help solving their questions, but we also share their concerns and understand how difficult and frustrating their immigration case can be. Connecting with our compatriots has been very rewarding."
Liliana Sosa joined Izaguirre Law Firm in April 2021 as Digital Marketing and Customer Service Manager. She has a degree in Communication Sciences with experience in Social Media strategies and brand positioning. Now, she's the Mexico office manager in charge of the administration and also works as a bilingual agent to provide a better customer service experience to Spanish-speakers clients.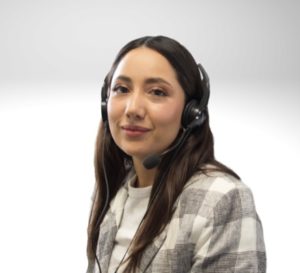 "Throughout my experience working in customer service I have learned that the most important thing for a client is to be listened with empathy and warmth, working at Izaguirre Law Firm makes me feel proud to be part of the voice of the firm and represent its values in every interaction with its clients, my job is to make the client experience even better."
Samantha Reveles joined Izaguirre Law Firm in February 2022 as a Customer Service Agent, she has 5 years of experience in customer service and 3 years of experience as a bilingual executive. Samantha has become a strategic pillar in day-to-day operation, and supports in providing quick and professional solutions to the questions of our clients and prospects. She also handles consular processing cases and prepares/ files motions before immigration court and OCC. 
"While working for Izaguirre Law Firm I've learned to be diligent in my work and appreciate the importance of teamwork. I enjoy working in a dynamic and fast-paced environment alongside like-minded people where we all have the same goal: help clients however needed. In due time, I hope to become a reliable source for both the firm and our clients."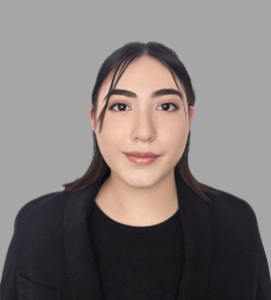 Denisse Gracia joined Izaguirre Law Firm in December 2022 as a Customer Service Agent. She has a background in Linguistics and Translation and has two years of experience as a virtual assistant. It is with her active listening skills and attention to detail that she offers support to customers who have questions, concerns or problems regarding their immigration cases.
If you want to join the Izaguirre Law Firm teamwork or do your scholar internships, send us your resume and a presentation letter to