Green Card Lawyers in Colorado
We work close to you to get your Legal Permanent Residence in United States. 
If your case can't wait, please call us:
Colorado Permanent Residency Lawyers
Achieving permanent residence in the United States is sometimes difficult, but not impossible. Our Colorado Green Card immigration attorneys have the experience it takes to obtain an immigrant visa.
It is important to know that the Legal Permanent Residence in the United States or Green Card is available only to some relatives of citizens or American residents who process a petition for residence by family or marriage, exclusively for spouses, children, stepchildren, siblings and parents of American citizens.  
The Green Card can also be obtained for those citizens who are sponsored by an employer through an employment-based residency petition.
Colorado Green Card Permanent Residency Attorneys
The permanent residence card in the United States known as the Green Card is an identity document for immigrants who reside legally in the United States, and who do not have American nationality. Under this status immigrants are granted to live and work legally and permanently in the United States.
At Izaguirre Las Firm, our expert attorneys in obtaining American Residency collaborate with you and your families to recognize and reduce the risks of rejection before sending any type of application, achieving that when it is sent to the USCIS, your petition is the best argued to be approved.
Lawyers for American residency in Colorado
Our Green Card lawyers help you in these cases:
You need an Adjust of Status (AOS) to get the permanent residency.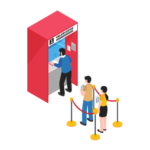 You need a Consular Process in your home country
If you're a green card holder and wants to bring your family:
Spouse.
Unmarried children any age
If you're married with a US Citizen and wants to apply for a green card.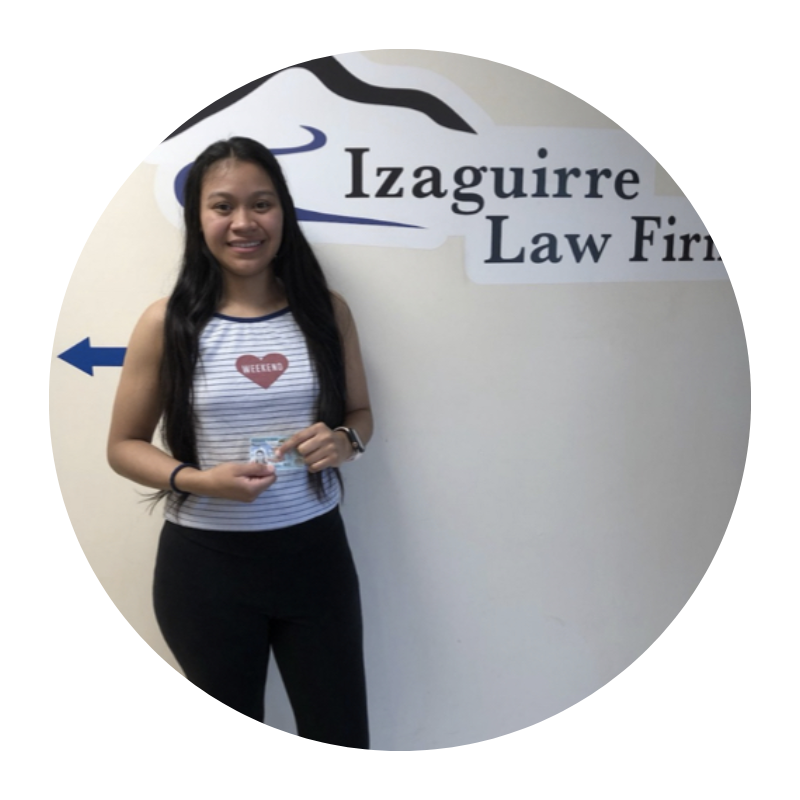 Colorado Family Based Permanent Residency Lawyers
We prepared you for your interview appointment
Find the Green Card attorney you are looking for.
Consult with your immigration attorney. 
If I have a U.S. citizen child, can I obtain legal status in the United States?
Yes, you can.
Two circumstances must exist for you to apply for lawful status:
If your child is over the age of 21 and you are financially able to support them, your child can petition for residency for you, if you entered the U.S. on a visa. If you did not enter the U.S. with a visa, you may be eligible for a waiver or pardon, or you may also be able to adjust your status if you are eligible under the 245(i) provision of the immigration law.
If you have been in the U.S. for 10 years and can demonstrate that your child (of any age) will suffer extreme hardship if you are removed from the U.S. and returned to your home country, you may apply for cancellation of removal or deportation.
What is a Consular Process?
If the family member you wish to bring to the United States is in your home country, your petition will be sent to the National Visa Center (NVC).  The NVC will send your petition to the U.S. consulate of the home country in question and when a visa becomes available, your family member will be scheduled for fingerprinting, photographs and a consular interview.  The entire process is done from the consulate in your home country. 
Translated with www.DeepL.com/Translator (free version)
My spouse is a legal permanent resident, how long should I wait to get my legal documents?
Your spouse can apply for residency immediately, however, you will have to wait approximately 5 years to receive your immigration documentation. Visit the Visa Bulletin published by the Department of State, which shows what year the waiting list is for the different visa categories.
If I am a legal permanent resident, can I petition for my fiancé(e)?
No. Only U.S. citizens can petition for a fiancé. As a lawful permanent resident, you can file for a spouse outside the United States, however, this takes about 5 years or more.
If I entered the United States illegally, can I apply for a visa or Green Card?
Unfortunately, U.S. immigration law offers very few options for moving from being illegal to becoming a permanent resident of the United States with a green card. These options are even more limited for people who crossed the border without permission or inspection.
Most likely, the applicant will have to leave the U.S. and apply for an immigrant visa and/or green card at the consulate of his or her home country through consular processing.
There are a few other resources for applying for a change of immigration status, for example:
You are Undocumented and were a victim of a qualifying U Visa crime.
You are undocumented and your spouse is a U.S. resident or U.S. citizen
You are undocumented and wish to file a humanitarian law case.
Whatever your situation, it is always advisable to consult with an immigration attorney in order to analyze whether you are eligible for any of the options you have to change your immigration status within the United States. 
What is the visa bulletin?
The Visa Bulletin (BV) is a guide that the U.S. Citizenship and Immigration Services (USCIS) and the U.S. Department of State have for defining who may or may not receive an immigrant visa, depending on the date the person filed his or her application. That date is called the Priority Date and it determines the beneficiary's place on the waiting list.
The reason for the Visa Bulletin is based on the fact that immigration law limits the number of persons per category who may immigrate to the United States each year. When the number of applicants is greater than the number of visas available, a backlog is created.
Each month the Visa Bulletin announces the priority date, which means that in order for an immigrant to adjust status, in other words obtain residency, the immigrant must have a priority date prior to the closing date of the category in the Bulletin.
Under what conditions can I travel abroad if I am a Permanent Resident?
Permanent residents are free to travel outside the United States, and usually temporary or short trips do not affect your permanent resident status.  However, if it is determined that you do not intend to reside permanently in the United States, you will be considered to have abandoned permanent resident status. A general rule applied is your absence in the territory of the United States for 6 months or more than one year.  
Although short trips should not present any problems, the officer may consider other criteria such as whether your intention was to travel abroad temporarily, whether you maintained communication/relationship with your relatives and community in the United States, maintained your employment in the United States, paid your taxes as a resident, or otherwise declared your intention to return to the United States as your Permanent Resident.
Remember, before taking a long trip for more than 6 months or 1 year, consult with www.uscis.gov or your immigration attorney about the process to follow. 
Once my case has been sent to the USCIS offices or consulates, what happens next?
After you have submitted your application for Permanent Residence to USCIS offices, you must wait for a biometrics appointment at an Application Support Center (ASC) to provide your fingerprints, a photograph and/or your signature.  
After you attend your biometrics appointment, USCIS officials will evaluate your case to determine if an interview is necessary. If you are scheduled for an interview, you will be required to appear at the interview to answer questions to USCIS under oath, or to make a statement related to your Form I-485. A notice will be sent to you indicating the date, time, and location of the interview.
Waiting times for consular (embassy) processing appointments and interviews vary by country and their pending processing load.  There are cases in particular that must wait up to 2 years to be called. 
Remember to always consult with your immigration attorney about the steps to follow according to your case and consult the website www.uscis.gov. 
Does my priority date interfere with the approval of my work permit?
Yes, having a family-based petition can affect your approval for a work visa, since the work visa is set up for people who intend to return to their home country. If the USCIS assumes that you want to stay in the U.S. because of your family petition, you will most likely be denied a work visa.  
If I entered the United States illegally, can my U.S. citizen child petition for me?
There are a few ways to resolve your status through your citizen children, who must first reach the age of majority of 21. 
Your children must file a family petition (I-130) but you will have to leave the U.S. to take your case through Consular Processing. But beware, because by leaving the U.S., you may be subject to the 3 and 10 year sanction, however, there is also a waiver of inadmissibility (I-601A) which, to be eligible, you must demonstrate extreme hardship to your citizen relative who must be a U.S. citizen spouse or parent. 
Another option is if you are eligible to apply for 245(i) which benefits persons who do not qualify for adjustment of status and obtain residency in the country. But you must meet certain requirements and pay a penalty. To find out if you are eligible, consult with your immigration attorney, as it is a complex process that you should be careful about. 
Now, if you do not apply for 245(i) and do not have a U.S. citizen parent or spouse to apply for a waiver of inadmissibility, consult with an experienced immigration attorney before making a decision.