Humanitarian Immigration Lawyer in Colorado
We help you or your family member enter the United States protected by human rights. 
If your case can't wait, please call us:
Colorado Humanitarian Asylum Lawyer
The humanitarian visa is an option available to an immigrant living outside the United States who needs refuge or assistance due to situations such as disasters, oppression, medical emergencies or other urgent events. 
As humanitarian immigration attorneys, count on us to help you with: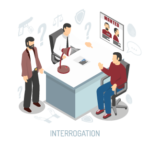 This visa provides immigration benefits to victims of specific crimes that occurred in the United States. Congress created this support to help victims who suffered physical or psychological abuse as a result of a crime and who cooperated with law enforcement during the investigation of the criminal case. 
(Personal protection status)
It is a temporary immigration status for selected foreign nationals from certain countries. With TPS, beneficiary aliens may be in the United States because of natural disasters, armed conflicts and other conditions in their countries.