Removal defense lawyer in Colorado
Izaguirre Law Firm is recognized in Colorado as someone who regularly supports and assists immigrants to obtain legal status in the United States. We are lawyers specialized in removal defense and we give you the trust and confidence that you are making the best decision to face the Immigration Court.
If your case can't wait, please call us:
Immigration Lawyer for deportation in Colorado
We will use our experience and creativity to fight for you, so that you can stay here in the United States.  
Being forcibly removed from the country you call home is a nightmare, the same one that many immigrants face.
We will analyze your case from the family and humanitarian side to try to prevent deportation.  Please note that it is a long process and it may take years, but we will do everything in our power to defend you.
Colorado Deportation Lawyer
It is the process of expulsion (removal) of any foreign for not following the laws of the United States.  
Deportations of people are carried out if:  
You entered the country illegally.

 

You violated the laws of the United States or committed a crime.

 

You did not comply with the permits and conditions to remain in the country.

 

You represent a threat to the security of the country.

 
The United States Immigration and Customs Enforcement (ICE) agency is responsible for executing deportation orders.
Colorado Deportation Attorneys
There are different reasons why a person can face a deportation process and sometimes it can be something very simple such as forgetting to notify the United States government that they have changed their address.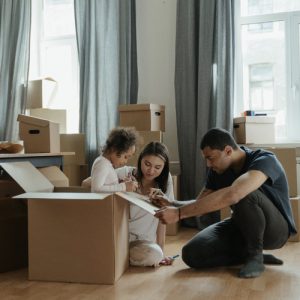 What should you do when there is a deportation order against you?
Each situation is unique and the options can be generalized, but it is highly recommended on having an attorney to help you, for example, to prepare an emergency protection package. 
You could appeal deportation decisions and arguments with the help of our cancellation of removal attorneys.  
Another option may be to start an adjustment of immigration status process and apply for a green card to become a lawful permanent resident, however it is not as easy as it sounds.  In case your rights have been violated, you can file a complaint with the Department of Homeland Security.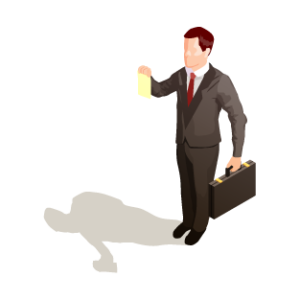 Emergency protection package lawyers
Cancellation of removal lawyers
Lawyers near you, experienced in helping people in their deportation cases.
Consult with your immigration attorney
I was previously ordered deported, but I have not left the U.S. Is there anything I can do?
You have the option to:
1) Apply to the court that issued your deportation order, to have the court cancel your deportation order.
2) Apply to the Immigration Service to have the previous deportation order cancelled or waived. If you are outside the United States, you may seek permission from the U.S. Attorney General to return to the United States.
These processes are complicated and their success depends on the individual history and circumstances of the person applying. Consult an immigration attorney to help you evaluate whether there is merit to pursuing any of these processes.
If I am in removal or deportation proceedings, can I renew my work permit?
In some situations this is possible. For example, if you were:
Admitted or "paroled" into the United States for the purpose of applying for asylum.
If you have a pending asylum petition on which you were previously granted work authorization.
If you are eligible for TPS Protected Status.
If you have a petition for residency through your employment (Note: even if you are eligible for work authorization, the Immigration Service may refuse to issue it, as the regulations have not been clearly defined).
If I have a deportation order, am I eligible for immigration benefits?
The first thing to determine is whether or not the deportation order can be changed. When an Immigration Judge orders deportation, the law allows you to consult with an attorney to have the deportation order reviewed and vacated. If the deportation order cannot be changed, but this person has or will have an approved visa petition, then you can apply for a Form I-212.
Remember, before you make a decision always consult with an immigration attorney.