Colorado TPS Immigration Lawyer
We structure strong cases to increase the likelihood of achieving Temporary Protected Status.
If your case can't wait, please call us:
What is Temporary Protected Status (TPS)?
Temporary Protected Status (TPS) is a designation by the U.S. Department of Homeland Security to countries that are experiencing dangerous situations for their citizens. 
USCIS (U.S. Citizenship and Immigration Services) assigns TPS to nationals and non-citizens who are in the United States and whose last residence was the country designated with Temporary Protected Status. 
The temporary conditions for which the Department of Homeland Security (DHS) designates a country for TPS are:
Ongoing armed conflict (e.g. civil war).
Natural disasters (hurricanes, earthquakes or epidemics).
Other conditions that are temporary. 
People who are benefiting from TPS or who are in the preliminary stage of TPS during the pre-assessment of their case, are provided with: 
May not be removed from the United States.
They will be able to obtain an Employment Authorization Document (EAD).
May be granted travel authorization. 
Colorado Temporary Protected Status Lawyer
After obtaining TPS, the beneficiary cannot be detained by the Department of Homeland Security (DHS) because of his or her immigration status; in addition, he or she can continue with the following procedures: 
Application for Nonimmigrant Status.
Application for Adjustment of Status by Immigrant Petition.
Apply for any other immigration benefit or protection. 
It is important to consider the following:  
To obtain any additional immigration benefits, you must meet all TPS eligibility requirements.
Applying for TPS does not affect your asylum application.
In case of denial of asylum or other immigration benefit it does not affect your ability to apply for TPS.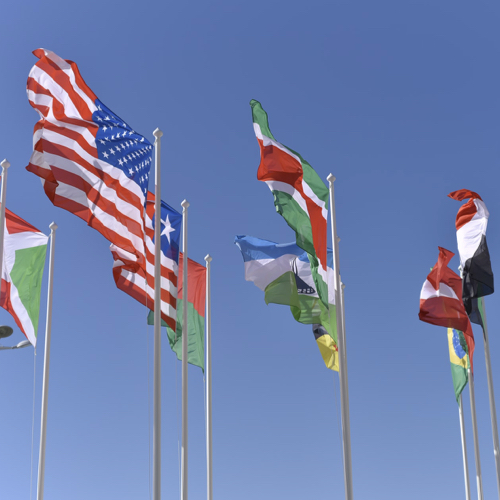 Countries with TPS in the United States
Burma
El Salvador
Haiti
Honduras
Nepal
Nicaragua
Somalia
Sudan
South Sudan
Syria
Venezuela
Yemen
Read more here the countries and deadlines to apply for TPS.
Who applies for TPS in the United States?
In order to apply for TPS, you must meet the following requirements: 
Be a citizen of a TPS-eligible country.
Be a person without nationality and whose last residence was in a TPS-designated country.
Process the TPS application within the defined period.
Have physically remained continuously within the United States since the effective date that TPS was assigned to your country. 
You will not be eligible for TPS if you have any of the following situations:
Has been convicted of a misdemeanor committed in the United States.
You are inadmissible as an immigrant on grounds that fall under section 212 of the INA, including criminal and security grounds for which there is no extension.
If you engage in terrorist activity or are involved in the statutory bars to asylum.
Failure to comply with the physical presence requirements described above.
If you have TPS, fail to re-register for TPS in compliance with the requirements and without showing justification for doing so. 
Looking for a TPS immigration lawyer in Colorado?