Immigration Lawyer in Colorado
We've experience in legal solutions to help immigrants to stay in the United States or/and keeping families together.
Immigration Legal Help that really works
Immigration Lawyer to counseling and solving immigration problems in Colorado
Izaguirre Law Firm was founded in 2010, the legal services to listen and help Coloradans who want to solve their immigration legal problems.
At Izaguirre Law Firm, we fight for your rights and protection so that you and your family can remain within the country and live with your loved ones. We know that the path of immigration to the United States is arduous and often painful, therefore, our promise is to lighten your path to legal status and be that helping hand that leads you to fulfill your immigration dreams. 
As immigration attorneys we are able to resolve issues related to family immigration law, green card, citizenship and naturalization, DACA, among many others.  
With the immigration legal help of Izaguirre Law Firm, our clients have found peace of mind and are able to plan ahead after solving their legal problems.
Immigration Attorney spanish speaker in Colorado
Legal help for immigrants
We'll listen to you and found a way to help you solve your problems and be able to stay in the United States with your family.
Learn how to ask for your parents, children, or spouse and bring them with you legally to the United States. As well as the application process for Adjustment of Status.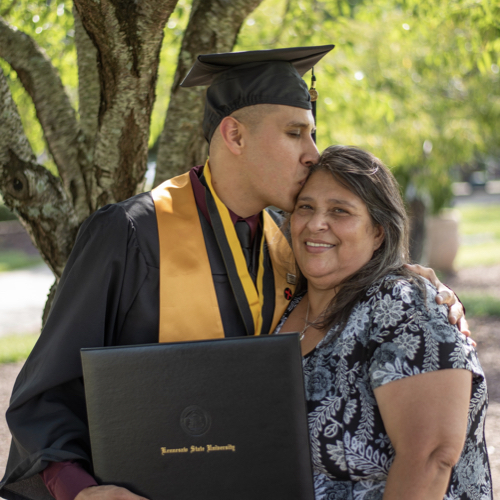 Are you Dreamer? We help you get your DACA registration and get it renewed each year. Find out if you are eligible to make your DACA application.
Keep calm, contact us to show you all the options you have to be able to stay in the United States. Depending on your country of origin, we help you get the opportunity you are looking for.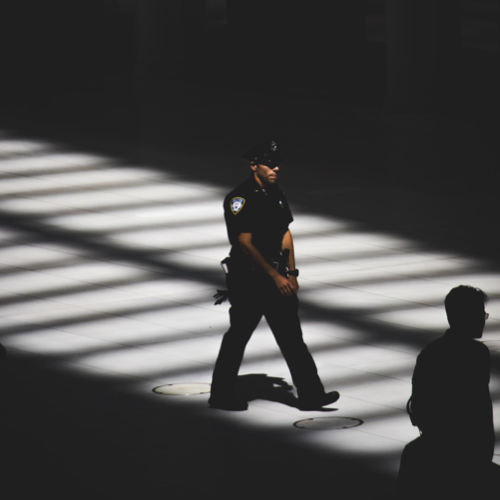 We know you want to stay home. We will use our experience and legal talent to fight for you so that you can stay here in the United States. Learn about the options  for you.
You are not alone, we support you if you are a victim of a crime, physical and/or mental abuse. Learn about the benefits of U Nonimmigrant Status
Are you ready to take that last step? We prepare you to achieve the most wanted privilege of American naturalization.
Immigration Lawyer near me in Colorado
Areas of legal practice for the defense of immigrants:
Immigrant Visa Processing
Immigration Attorney near me in Colorado
1287 Lake Plaza Drive
Colorado Springs, CO 80906
Why to trust at Izaguirre Law Firm as an immigration lawyers buffete?
Best immigration Lawyer in Colorado
What do our clients think about us?
Yefte Salinas Moreno
"Izaguirre Inmigration Lawyers lucharon desde el 2017 para detener mi deportación y lograr mi residencia. Gracias a Stephanie Izaguirre por lograr la unión de mi familia. "
Romina Sangiorgio
2023-02-21
No me ayudaron con mí caso pero me pasaron todo tipo de información para que yo averigüe y me explicaron exactamente todo muchísimas gracias la atención es excelente ????
Excelente servicio
Muchas gracias por la gran ayudas que me brindaron estoy muy feliz
Consult with your immigration attorney
When should I hire an immigration lawyer?
You should hire our immigration attorney services if you find yourself in the following situations:
You want to apply for a Permanent Residence (Green Card).

You want to perform an AOS (Adjustment of Status).

 

If you are a US resident or citizen and want to make a Family Petition.

If you want to apply for a permanent residence through your US citizen spouse.

If you have your foreign fiancé (e) and want to bring him(her) to the United States.

If you're a green card holder and want to become a US citizen.

If you are a DACA beneficiary and wish to request and/or renew it.

If you are a victim of domestic violence and/or human trafficking.

If you need a Defense of Removal from deportation and/or Cancellation of Removal.
You should consider that, hiring an immigration lawyer will bring you benefits since it will allow you to save your time, aggravation, and even money (in many cases you have to redo the incorrect filling forms). It also considers that immigration law in the United States is extremely complex and is changing, so, only an expert can understand all the variables your case are influence with and move all the necessary resources to achieve the objective.
What do immigration lawyers look for?
At Izaguirre Law Firm we seek since bringing your family members to the United States to fighting for your rights and protection, so that you can remain within the country and live with your loved ones. We know the immigration journey to the United States is hard and often painful, therefore, our promise is to lighten your path to legal status and be that helping hand that leads you to fulfill your immigration dreams.
Do Immigration lawyers help immigrants?
Yes, We provide legal services for all immigrants who came to United States looking for a immigration status. 
Can Immigration lawyer speed up process?
No, an immigration attorney cannot speed up the process of an immigration case, however they can give you the best strategy and options for your case, avoiding possible delays, redo or unnecessary loss of time. For this reason, we highly recommend you consulting with our immigration attorney to analyze the options you have and make worth your time and rights.
Can you get deported if married to a US Citizen?
Technically Yes. If you are in the United States illegally, you can be detained by ICE (Immigration and Customs Enforcement) regardless of your family ties. This is because ICE does not exempt any class of deportable foreign from probable legal executions, and any individual who violates immigration laws could be subject to arrest, detention, and deportation.
The good news is, if you are married to a US citizen, it could be the start toward permanent residency and naturalization. If this is your case, we can help you, we will be ready to offer legal services in case of deportation or application to the Green Card.
How do I make an appointment with Attorney Izaguirre to present my case?
Personalized consultations with the attorney serve to listen to your particular case, get to know it in depth, analyze your options and offer you a real and honest alternative. 
Appointments are made by phone only at (719)445-02-92, last 30 minutes, and can be made by phone or in person at our Springs, Colorado office. The cost of the appointment varies on a case-by-case basis and must be paid at the time of the appointment.  
So, are you ready to get started?
How can someone legally immigrate to the United States?
The immigration system has three main avenues for those who want to immigrate to the United States permanently: family, employment and humanitarian grounds.
Family refers primarily to individuals who are beneficiaries of an approved relative petition, filed by a person who is a U.S. citizen, lawful permanent resident or has other specific types of visas. It is referred to as a Family Petition when, for example, a U.S. citizen may file a petition for his or her parents or siblings who are still living abroad.
Employment refers to a person who may apply to remain permanently in the U.S. based on the terms of their employment-based visa. This typically includes those living and working in the U.S. on high-skilled visas such as the H-1B.
Finally, many people immigrate to the U.S. obtaining humanitarian relief, including asylum/refugee status for survivors of persecution abroad; TPS for specific countries; the "T visa" for survivors of human trafficking; the "U visa" for survivors of crimes committed and reported in the U.S., among others. 
What is the difference between Immigrant and Non-Immigrant visas?
Immigrant" status is for a person born in another country who is granted a visa or permission to reside permanently in the United States. Immigrants may also work without restriction and are eligible to apply for U.S. citizenship.
A "Nonimmigrant" visa is when it is granted to a non-U.S. citizen who enters the U.S. on a temporary basis and for a specific purpose: for example: tourism, business or study. This status does not allow work within the country, except in strict circumstances. 
Do you have questions about your immigration case?
Send us your questions, the attorney Stephanie Izaguirre will respond you in the Facebook Live on Tuesdays 19:30hrs.
Follow us in our Social Media!
Join us and find out US immigration tips
Immigration lawyers near to you through the media